Activities
Activities for Everybody
Abseiling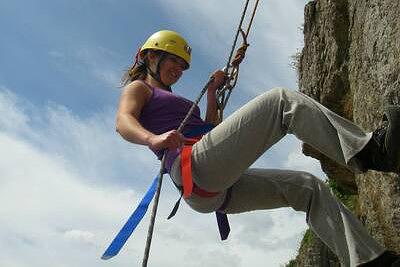 Traditionally used by mountaineers to descend from high mountain routes and by cavers to explore deep potholes. This presents great personal challenge. You are introduced to the best techniques and we encourage you all the way (whilst also holding your safety rope). We use a number of venues ranging from introductory grassy bank abseils through to 120ft descents into Cathedral Quarry.


Ropes Course - NEW!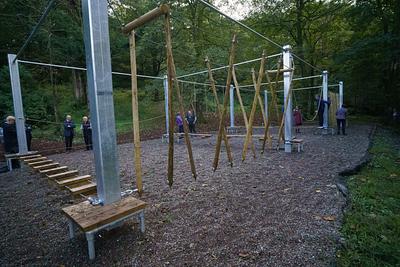 A real test of agility our brand new ropes course is set in the woodland grounds of Ghyll Head and is designed to be a challenge for participants of all ages. A great warm up activity before advancing to our climbing tower or All-Aboard high ropes activities.


All Aboard High Ropes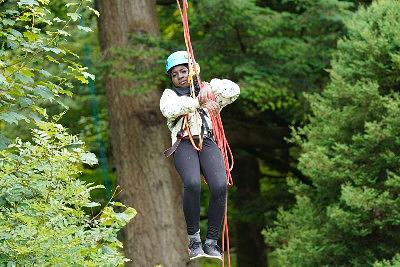 A real test of nerve and teamwork. The challenge being to ascend a seven-metre pole using the holds provided and then to mount a platform. If this is not challenging enough you can then invite up to three more of your friends or colleagues to join you! Participants are involved not only in climbing but also in the essential role of helping each other to safely ascend the pole.


Bushcraft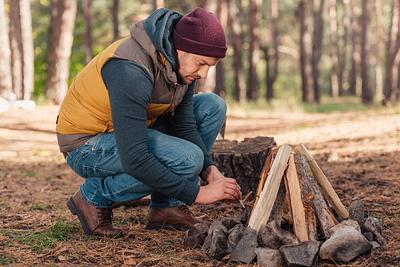 We have been teaching Bushcraft and wilderness skills at the Centre for many years. Using our 17 acres of woodland grounds we are able to deliver across a range of skills such shelter building, fire lighting, plant identification, and bow-making, as well as pioneering skills such as cordage making and knot tying. A great way of getting back to nature and away from technology.


Climbing Wall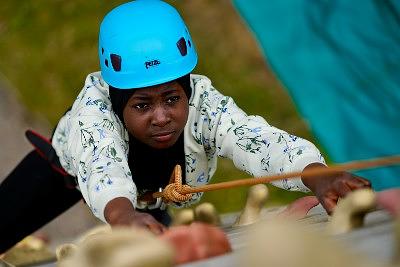 Our purpose-built climbing tower has two walls with climbing routes of varying difficulty. Used as an introduction to climbing or as part of one of our skills progression courses, the walls give you plenty of opportunity to work on climbing fundamentals. The climbing wall is a good choice if you would like to visit the Centre for the day and combines well with a zip wire and lake-based session. Climbing can also be offered as one of our GCSE, BTEC or A-Level PE options.


Ghyll Scrambling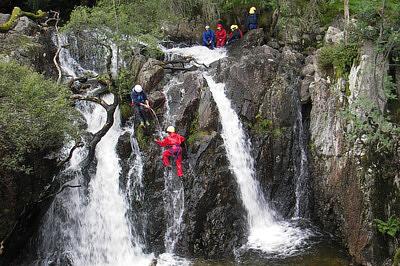 Ghyll scrambling involves the challenge of following the watercourse over natural obstacles such as spectacular cascades and waterfalls and whether done wet or dry this is guaranteed to be one of your most memorable activities. Watching students develop from their first tentative steps, precariously balancing on the edge of deep pools, turn into sure-footed agility, can be one of the most rewarding activities of your stay. This is an ideal activity a team challenge.


Hill Walking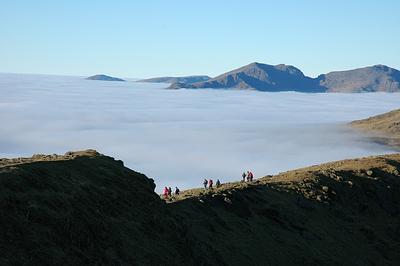 Ghyll Head is surrounded by some of the country's finest hills and mountains, from the small but beautiful Gummer's How overlooking Windermere, to the mighty Scafell Pike, let us introduce you to the joys of hill walking. Walks for all ages and abilities and on a variety of terrains from simple valley walks to high level ridge scrambles. 
Kayaking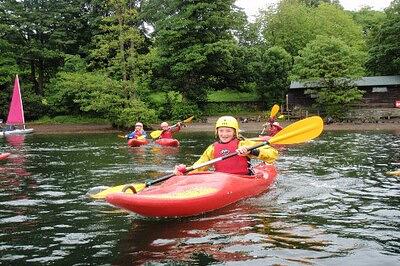 Our single seat kayaks are modern, smaller and very maneuverable which are great for games and exploring on the sea, as well as improving skills and boosting confidence. We have great whitewater venues close by for those wanting to progress their moving water skills. We can also deliver British Canoe Union star awards for personal performance. Kayaking, like canoeing, is a module of the GCSE, BTEC and A-Level PE syllabus and is a great way for students to increase their overall grades whilst taking part in an exciting new sport.


Stand Up Paddleboards
The fastest growing watersport of the past two years paddle boarding is a wonderful way of exploring Windermere. Although seen to be a new sport its origins date back centuries in Polynesian culture and is one of the purest ways of getting at one with the lake, quite literally in some cases! It is a great core strength workout and can even be a great platform to practice those yoga poses. 


Sit on Top Kayaking
Sit-on-top kayaks are designed to go straight and fast. They are stable and easy to sail, there's no problem with capsizing you simply fall off. They're a great kayak to explore the lake with and play games on, which always boosts confidence and skills.


Sailing
The sheltered waters of Windermere provide a perfect opportunity to learn to sail. Our instructors and coaches are able to provide courses for all abilities. Our range of boats includes the single-handed Funboats, Laser Stratos and a Drascombe Gig. Our two Access 303 dinghys, allow sailors with disabilities the freedom to sail with an instructor or independently. Ghyll Head is a registered Royal Yachting Association and RYA Sailability Centre offering a wide range of courses up to Instructor Level. Sailing can also be offered as part of our GCSE PE programmes.


Zip Wire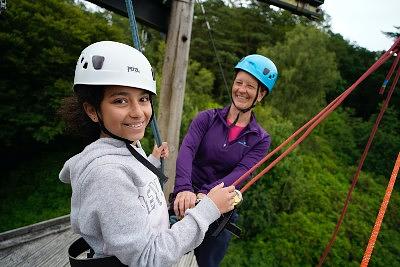 Our high zip wire involves you launching yourself off the top of our climbing tower; stepping off the top is something you have to do yourself, it's a personal challenge supported by your team. At the end, your team will work together to help you abseil down from the zip wire in a safe and unique way. It's very fast and gets your heart pounding and understandably is one of our most popular on-site challenges


Our lower zip wire is accessible from the ground and allows students with additional needs to get used to the idea of swinging through the air at great speed. We support students with disabilities to get to the top of the tower through a unique system of trapdoors, so all your group can complete this challenge. It really boosts confidence and is an unmissable part of the Ghyll Head experience.
Team Building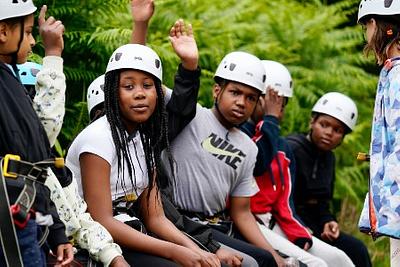 Communication, planning, time-management, identifying and utilising resources, trust, are just a few of the important skills required to be an effective team member. They are essential business and employability skills. Our experienced instructors and facilitators use a wide range of problem-solving activities to deliver an effective and fun environment, helping individuals become valuable team players. Activities can be short sessions included as part of an outdoor activity course or multi-day events specifically focused around team building. 


Caving
During your stay with us, you will be situated close to some of the country's finest caves, suitable for beginners through to experienced cavers wanting to develop single-rope technique skills. Caving is a full day activity and you will experience the right level of challenge for your group to get the most out of your day. Caving not only offers an opportunity for adventure but also the chance to learn about cave structure and formations, so is ideal if you want to enhance the science or geography curriculum.


Canoeing
Canoeing is a very popular activity if your group is looking to explore and journey on Lake Windermere. Used on their own they can be paddled solo or tandem, mastering the basic skills of turning and forward paddling. An exciting variation if you have a larger group is to raft two canoes together to make a catamaran. This provides a great team building activity, creating a stable vessel capable of navigating the wildest conditions of Windermere without fear of capsize. 


To progress your paddling skills we have a river fleet of canoes and can take you to some of the Lake District's finest white-water rivers. Canoeing along with Kayaking can be offered as an option for GCSE, BTEC and A-level PE and is an option for DofE skills courses and expeditions.


Nightline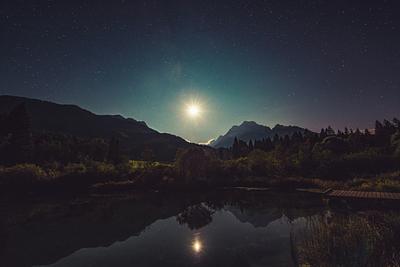 A superb test of communication and team work, in small teams students are set the challenge of navigating through the spooky forest following only the rope line set ahead of them. As the name suggests, it's a very popular night time activity though it can be done using blindfolds in the daytime too.


Wingsurfing Lessons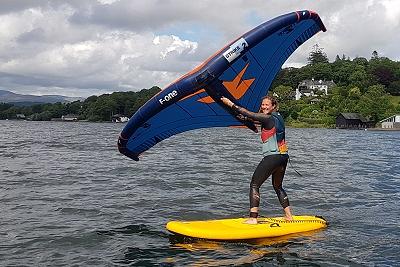 Experience one of the most exciting and cutting-edge water sports to arrive on our shores! Discover the world of wingsurfing, the gateway to wingsports, where you utilize a handheld inflatable wing to generate power and propel yourself on a stand-up paddleboard (SUP), windsurf board, or a dedicated wingsurf board. 
Wingfoiling Lessons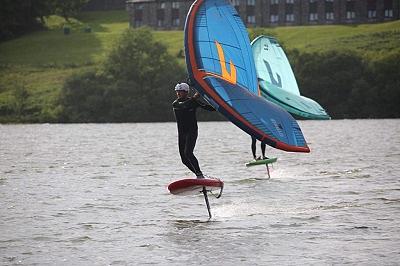 Experience the closest thing to riding a magic carpet with wingfoiling! It's the natural progression from wingsurfing, utilizing a high-tech hydrofoil and a sprinkle of magic (well, physics!) along with expert tuition. With the skills you've acquired through wing handling, you have all the ingredients necessary to take flight on the foil. Wingfoiling has emerged as one of the most thrilling and captivating sports of the past decade.